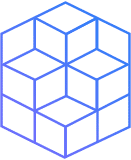 MyLMS - A Convenient way to get your existing LMS Customised by us.
Customise your Courseware
Refresh your LMS by Custom Building New Courses by us. Take advantage of  our Outsourced SME Services.
Customised Assessments and Tests
Get your Learner Assessments updated by applying cutting edge tests and tools to evaluate learner progress and productivity.
Partner with us for your LMS
Entrust your LMS Administration to us and be assured of timely updates and reports. Learner Management on a day to day basis. 
Customised Animated Videos, Slideshows and Learner Gamification Tools. Get maximum engagement of your learners. Ensure that your Learners stay on the course with 100% course completion targets.